NORTH STAR OSCAR Makes It Two Wins!
NORTH STAR OSCAR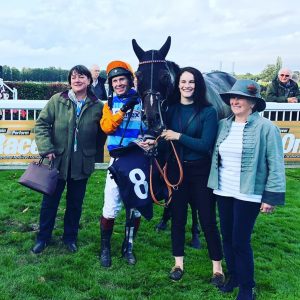 NORTH STAR OSCAR put in another great performance to win the 2m4f hurdle at Worcester on Thursday afternoon. The ground became a bit softer due to the rain we had last week and that suited him very well. The pack went off at a strong pace and Richard Johnson sat calmly on NORTH STAR OSCAR and waited for the other horses to tire and come back to him. NORTH STAR OSCAR stayed on and battled very gamely on the run in against the impressive looking favourite trained by Dan Skelton. He ended up finishing half a length in front of second but then 16 lengths clear of the remainder. NORTH STAR OSCAR is in great form at the moment and will benefit from the slightly softer ground so we could very well see him running one more time before his holiday. He even worked with LA BAGUE AU ROI and EMITOM last week and stormed up The Back Of The Hill! Well done to Amber who looks after and rides him everyday.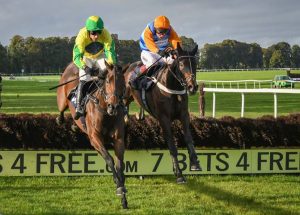 Horses Working
The horses are now in full work. They have started out on the Kingsdown Gallop which is fairly flat and easy and have now stepped up to The Back Of The Hill, which is a mile long hill climb and is used for their main fitness regimes. As they get fitter they will travel better and better up this gallop and it is a great gage to see where we are with each of them.
Turn Out
BOB MAHLER, GANGSTER, ROCK MY STYLE, MINELLA EXAMINER and DICOSIMO get turned out during the day after their exercise to help them mentally and physically. The fresh air and grass helps with respiratory issues and digestion. They also get to run around with each other and be in their natural habitat.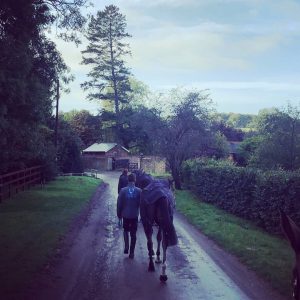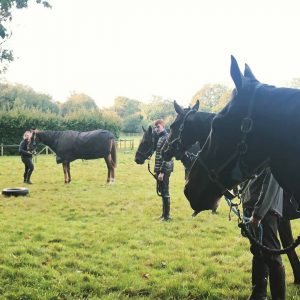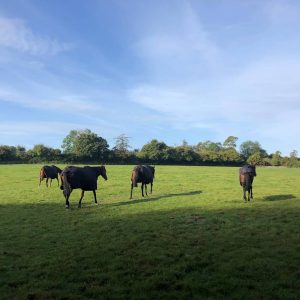 Staff Profile
Isabella Piroli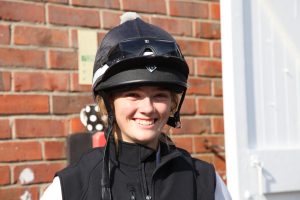 Age: 20
Nationality: British
Role at WGR: Racing Groom
Previous work before WGR: Roger Charlton Racing
Hobbies outside of racing: Fitness
Favourite horse at WGR: Drumlee Watar
Favourite horse in training: Cambric
Greatest racing moment: Withhold running in the Melbourne Cup
Dream job outside of racing: Head girl at an Eventing yard