NORTH STAR OSCAR
NORTH STAR OSCAR 
Last Thursday NORTH STAR OSCAR took the last on the card at Ffos Las. He has promised a win throughout the start of his early career after running some nice races in bumpers. He looks to enjoy racing, but is still a big baby and is maturing every run. Richard Johnson took the reins at the ever darkening Ffos Las in the 2m4f contest. NORTH STAR OSCAR has been a bit keen in his other starts, so Dicky tucked him behind the pack and tried to settle him. They then accelerated to the front in the final three furlongs. The hurdles on the home straight were omitted due to the darkness so there was a good battle for pole with a majority of the field. This highlights his gameness even more ending up in front of a good tussle.
NORTH STAR OSCAR  likes a bit of cut in the ground and seems to be a good galloper. Hopefully we can get a bit more rain and we can run him again in the near future. However it is great to get a win on to the board with him and hopefully it is only up from here.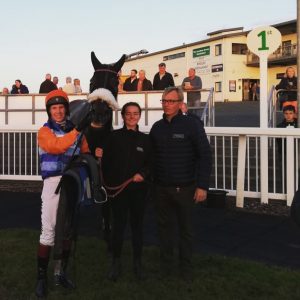 FULL SPES
We have a very smart son of AL NAMIX, who has shares available. He is a big striking horse and looks a very nice type with good breeding. Please get in contact with the office if you are interested in getting involved with him.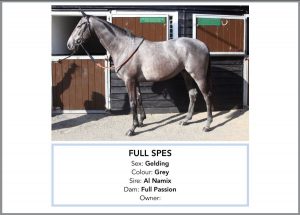 Twins' Birthday
Last week Tom and Ed celebrated their 21st birthday. Both of them were riding at Ascot and therefore couldn't eat too much, or any, cake however! Below are some photos from their younger years that we thought you might all like to see.