The Work Steps Up
Schooling & Working
We are starting to get closer to horses running and therefore their routines have stepped up a notch. We can't wait to really get going with the season, there should hopefully be some exciting times ahead!
Below you can see some videos of our horse working and schooling over the last week.
Upper Lambourn House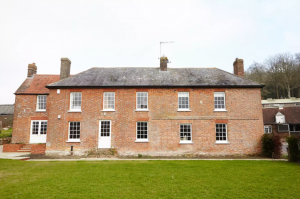 Our landlord, Charles Egerton, is opening his doors and has entered his house onto Airbnb. He will be renting his fantastic home, based in the Valley of the Racehorse, out per night.
It is a:
"Stunning Grade 2 listed Georgian farmhouse with 3 bedrooms, outdoor pool and bright contemporary interiors. Set in the picturesque village of Upper Lambourn with outstanding rolling countryside and excellent bridle paths and footpaths.
Just 1 hour drive from Heathrow and easily accessible by direct train from London Paddington."
For more information. Follow the link below.
https://www.airbnb.co.uk/rooms/19727892?location=Upper%20Lambourn%2C%20United%20Kingdom&s=Vf8x5NV6
Staff Profile
Taylor Pook
Age: 25
Nationality: British
Role at WGR: Travelling Head Girl
Previous work before WGR: Alan King, Jack Barber
Hobbies outside of racing: Socialising and playing Golf
Favourite horse in the yard: BOB MAHLER
Favourite horse in training: GETONTHEYAGER
Greatest racing moment: Riding a winner on my first ride pointing
What would be your dream job outside of racing: Mounted Police