Things are getting busy
BODES WELL and Harry Bannister having a pop in the schooling ring.
Football, Rounders & BBQ
To welcome back a lot of the staff who have been away on holiday and also bond with the new members who have joined us for the coming season. We had a little BBQ which was preceded by games of football and rounders. It was a huge amount of fun, and we certainly saw who the most competitive people on the yard were! Warren and Tess provided the food after the competitions and we even had a visit in the garden from Tess' new hunter JACK TALLOW. A lot of the horses are back in training now and the work is stepping up so it was good to have a relaxing fun evening before the hard grafting begins!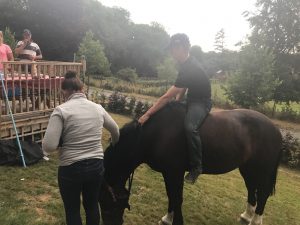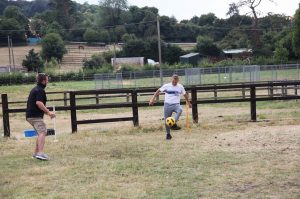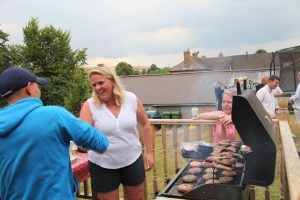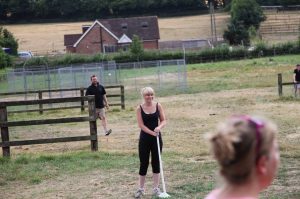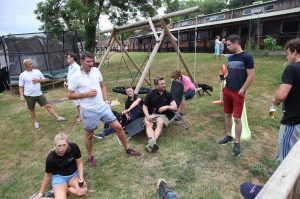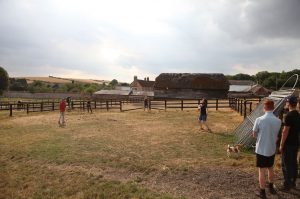 New Stores
Over the summer, Tess and Warren bought a lot of new stock at the sales. They are a really striking bunch and all seem to be getting on very well in their pre-training at Phil Rowley's. They will be there for a few weeks more and then will come to Uplands and join the older horses to start their progression into training. We are very excited about this group and can't wait to see them on the Lambourn gallops.