TOP ROCK TALULA & MARTHA BRAE
TOP ROCK TALULA 
Last Wednesday one of our flat runners, TOP ROCK TALULA took the 1m5f handicap at Bath. She has been running very consistently over the past few months and has come second three times consecutively on the run up to this win. She was piloted by Ed Greatrex and they chased the leaders until taking to the lead two furlongs out and staying on well to remain in front. She is owned by the ever enthusiastic Fitorfat Racing Syndicate, who have amassed quite a string of fun and successful horses for the yard. The syndicate is run by Nick Pogmore, who is also in charge of the Warren Greatex Racing Club and hopefully there will be as much entertainment had by that group of owners too. The Racing Club is always looking for new members, so do not hesitate to get in touch for more information.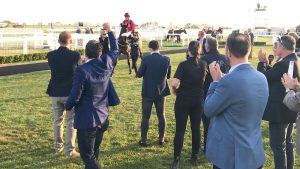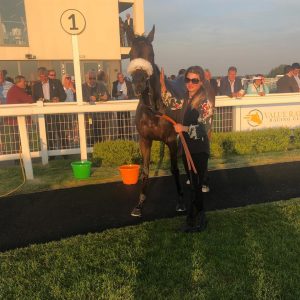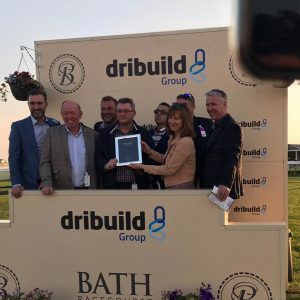 MARTHA BRAE 
Saturday was the turn of one of our youngsters to try their hand again on the track. MARTHA BRAE was having her second start in her career and had clearly learned a lot from her first experience. This time she took on a mares' bumper field at Bangor. She was ridden by Sean Bowen and they were prominent throughout. She showed real gameness after being headed, battling it out to take command in the final furlong and finished going away from the pack. MARTHA BRAE is owned and was bred by Mrs Vaughan and it is great for her to see the fruits of her labours with her young horse. MARTHA BRAE will now enjoy a summer break and come back in for the next part of her training in a few months. She looks to like good ground, so we may see her out early in the winter.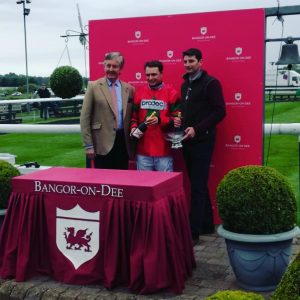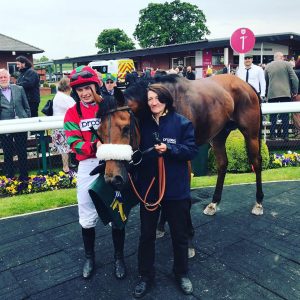 AP McCOY'S
The McNeill Family's horses are enjoying their summer holiday's just outside of Lambourn in the picturesque hilltop of AP McCoy's. Below you can see Keeper Hill, Sunny Express, Another Emotion and The Wolf bathing in the sunshine.