Easter Weekend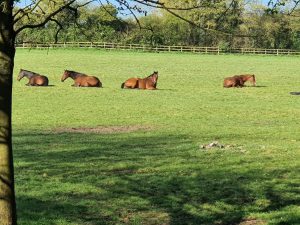 We may not be allowed out for a long time, but the horses were very much enjoying the sunshine over the Easter weekend. Warren would like to reiterate how amazing his staff have been at this tough time. They have worked tirelessly to keep everything going and abide by the Government's new rules. He would also like to thank our owners who have been supporting us since the season ended so abruptly. All their help has enabled us to keep going and build on what have for next season.
New Purchases
At the end of each season a few owners may want to move their horses on and reinvest into new stock. This year two of those horses we were very keen on not losing out of the yard so luckily other owners within the yard have bought them back. We are very pleased to say that the Fitorfat syndicate has added to their string with the striking another ANOTHER EMOTION, who has won and been second three times in his career to date and has a lot of potential to win again. He should give them huge of fun in the years to come.
Next is one of our old favourites, MULCAHYS HILL, who I'm sure needs no introduction. He has been bought by Jim and Claire Bryce, who have also built up a nice string of horses and have become a huge asset to the yard. This talented individual has a lot to offer and could make waves in some big handicaps next year giving Jim and Claire some great times ahead.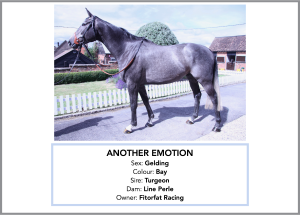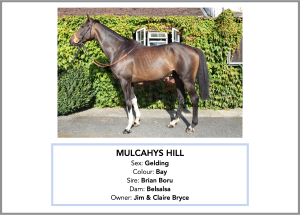 🎂 
Happy Birthday Izzy 

🎉

Last week was Izzy's 21st birthday and due to the new rules we couldn't celebrate properly. But we can't wait to have a little party once lockdown is over. Fred and Stacie also made cakes for her which I know went down very well!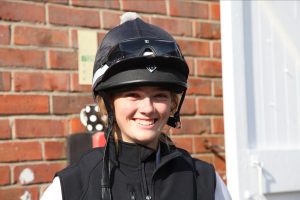 Staff Profile
Lee Cosgrove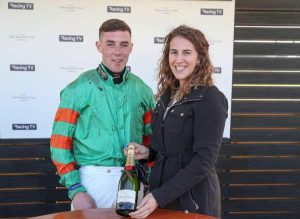 Age: 21
Nationality: Irish
Role at WGR: Conditional Jockey
Previous work before WGR: Tim Easterby Racing
Hobbies outside of racing: Boxing, Hurling, Football
Favourite horse at WGR: Calvario
Favourite horse in training: Tiger Roll
Greatest racing moment: Riding a winner
Dream job outside of racing: Professional Football Player
Gag Of The Week
Dog Bone Olympics