Nearly There!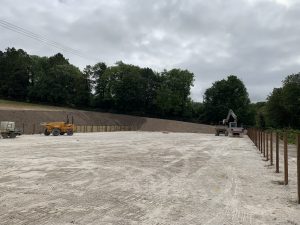 The sides of our outdoor manège are going up.
Groundskeeping
Warren, Nancy and Nell have been busy rolling and spiking the paddocks ready for the horses to use as they come back into training.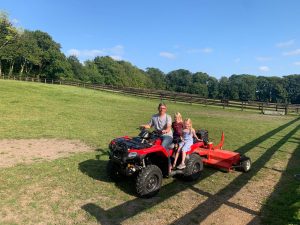 Shetland Racing
Evie and Nell have started riding on the Shetland Pony Racing circuit and have been getting pretty good at it! Here is Evie riding her first winner and Nell coming in fourth.