EVIE RIDES HER FIRST WINNER & WARREN TURNS HIS HAND TO BOXING
EVIE RIDES HER FIRST WINNER!
After Nell riding Lily to success last weekend at Milborne St Andrew, it was Evie's turn to ride in the Pony Club Area 9 Pony racing Series, held today at Ascot Racecourse.
With experience under her belt this time, Evie was sharp out of the gates and made the running in the 4 furlong race, and barely saw another rival! Evie gave Lily a very cool ride and didn't panic in the closing stages, and the pair trounced the opposition! When Trainer / Dad Warren asked Evie why she hadn't started pushing Lily sooner, Evie replied 'I was always going to win Daddy'- cool as a cucumber.
What a thrill to have a ride at such a fantastic racecourse, let alone to ride a winner! It is onwards and upwards for Lily and her 2 jockeys, and as promised, we will keep you updated with their progress!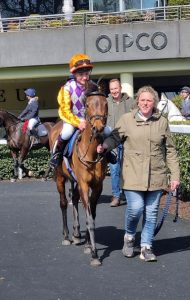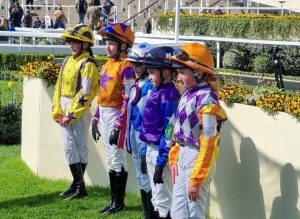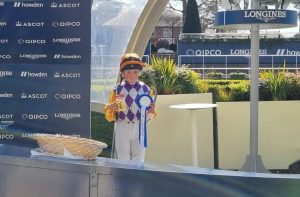 WARREN TURNS HIS HAND TO BOXING
Racing Welfare is a fantastic Charity which works to support everyone who works within the Racing Industry in many different ways, from funding housing and physio, to helping people gain qualifications.
Therefore, when Racing Welfare approached Warren to take part in a Charity Boxing Event, he immediately signed himself up (then realised what he'd done afterwards)! The event is to  to be held on Saturday 17th June at the Rowley Mile Newmarket Racecourse, with many Racing Personalities taking part.
It will be a fantastic night, so if any of you would like to come and support Warren and the fantastic charity that is Racing Welfare, please follow the link below to buy tickets:-
https://www.tickettailor.com/events/racingwelfare/873355#