LAMBOURN OPEN DAY and NELL WINS AGAIN!!!
LAMBOURN OPEN DAY
It was fantastic to see such a huge turnout for the Peter O'Sullevan Lambourn Open Day on Good Friday last week. We were thrilled to welcome so many people to Rhonehurst, who had the opportunity to tour around the yard facilities, meet the horses and watch Salt Water Treadmill Demonstrations.
The sun shone for us all day, which made for a record-breaking year of crowd attendance. Thank you to all our staff who got up extra-early to have all the horses ridden out and the yard spic and span before the first visitors arrived at 9am. A special well done to Evie, Nell, Nancy and their cousins Jake and Charlie who ran a sweets and drinks stall at Rhonehurst, all profits to Lambourn Open Day.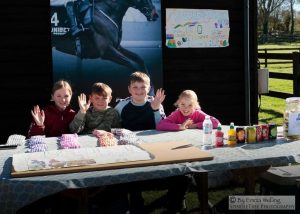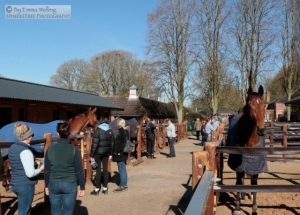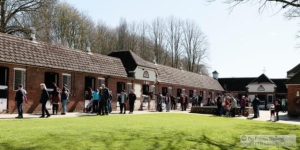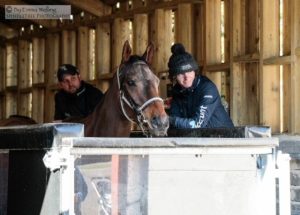 AFTERNOON ACTIVITIES ON THE FIELD
After the yards close at 1pm, visitors and staff alike head over to the field where there is all sorts of entertainment on offer. From Farrier Demonstrations, to food and drink stalls and plenty of shopping, there was plenty to keep everyone busy!
Arguably the highlight of the day was watching Warren take a tumble in the all-stars Inflatable Horse Grand National!
Cousins Charlie and Evie also took part in the Shetland Grand National on Trish and Philip Mitchell's brilliant ponies.
Valsheda and Dylan Kitts did a brilliant job in the schooling demo, both cool as cucumbers even with the huge crowds!
If you have never been to Lambourn Open Day, why not come along next year? It is a brilliant Family Fun day out, with plenty to see and a must for any Racing enthusiasts!!!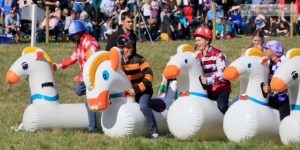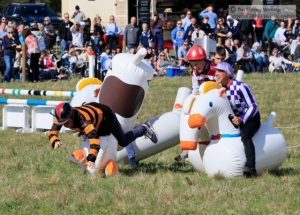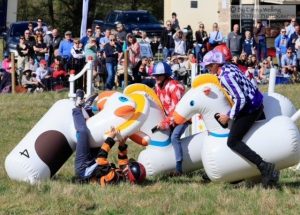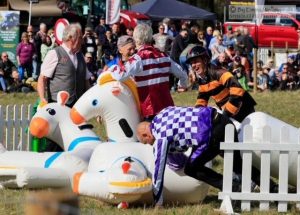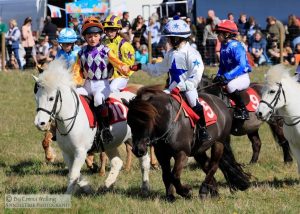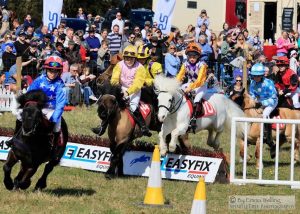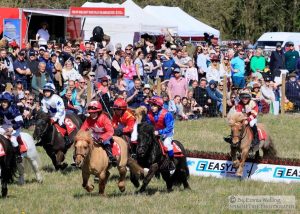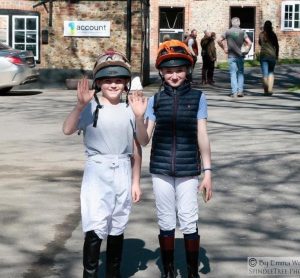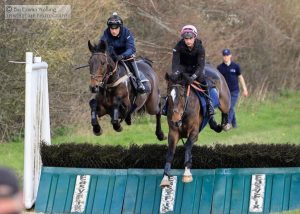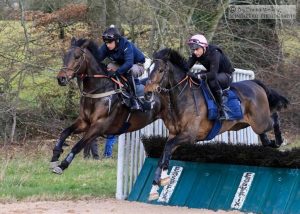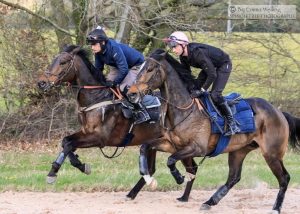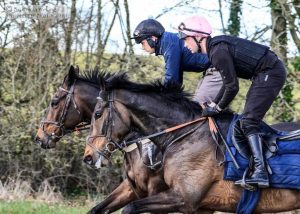 NELL WINS AGAIN!
Good Friday not only saw Lambourn Open Day, but Nell and Longthwaite Waterlily's return to the Area 9 Pony Club Raceday, this time held at Cheltenham Racecourse.
As you may remember, big sister Evie had the excitement of riding Lily to victory last Monday at Ascot Racecourse, and only 4 days later, Nell had the great pleasure of storming up the famous Cheltenham hill in front to WIN again!!! This is Lily's 3rd win in as many weeks, and she remains as game as ever! What a great little team she, Evie and Nell are, and what a fantastic time they are having together- well done girls!